Declarative
Best practice confirmed by you. Set it and forget it.

Codified
PowerShell at your finger tips. No scripting required.

Automatic
Self-healing with audit trail built-in. Reporting made easy.
---
Control inventory
with code.
Active discovery and enforcement. Eliminate configuration drift and inconsistent server builds.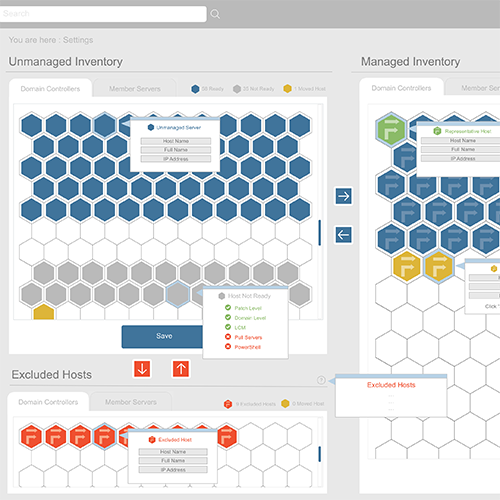 ---
Plan
with ease.
Pre-built templates to eliminate guesswork. Set your targets according to industry best practice.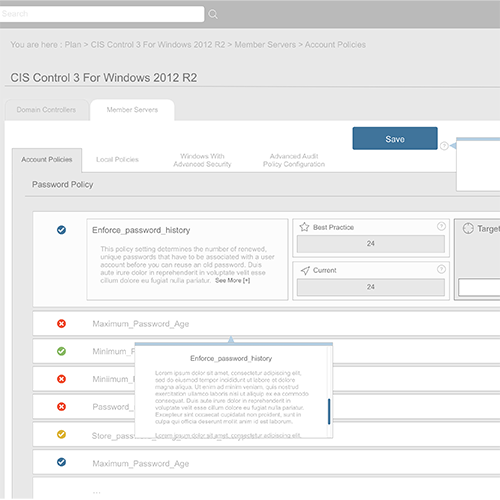 ---
Configure
with confidence.
Target settings you confirm and commit via Desired State Configurations. Go your speed.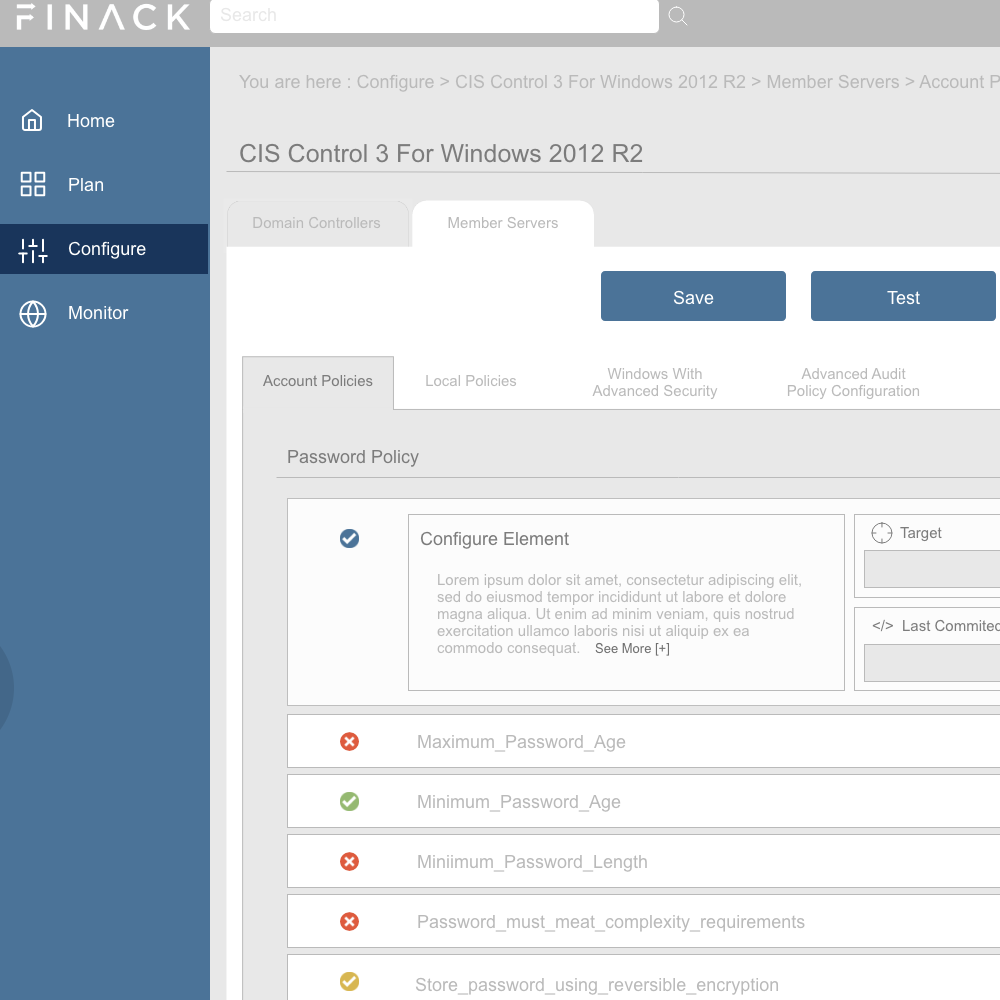 ---
Monitor
with continuous alerts.
Track goal progress and committed configuration compliance in real-time. Let code be wingman.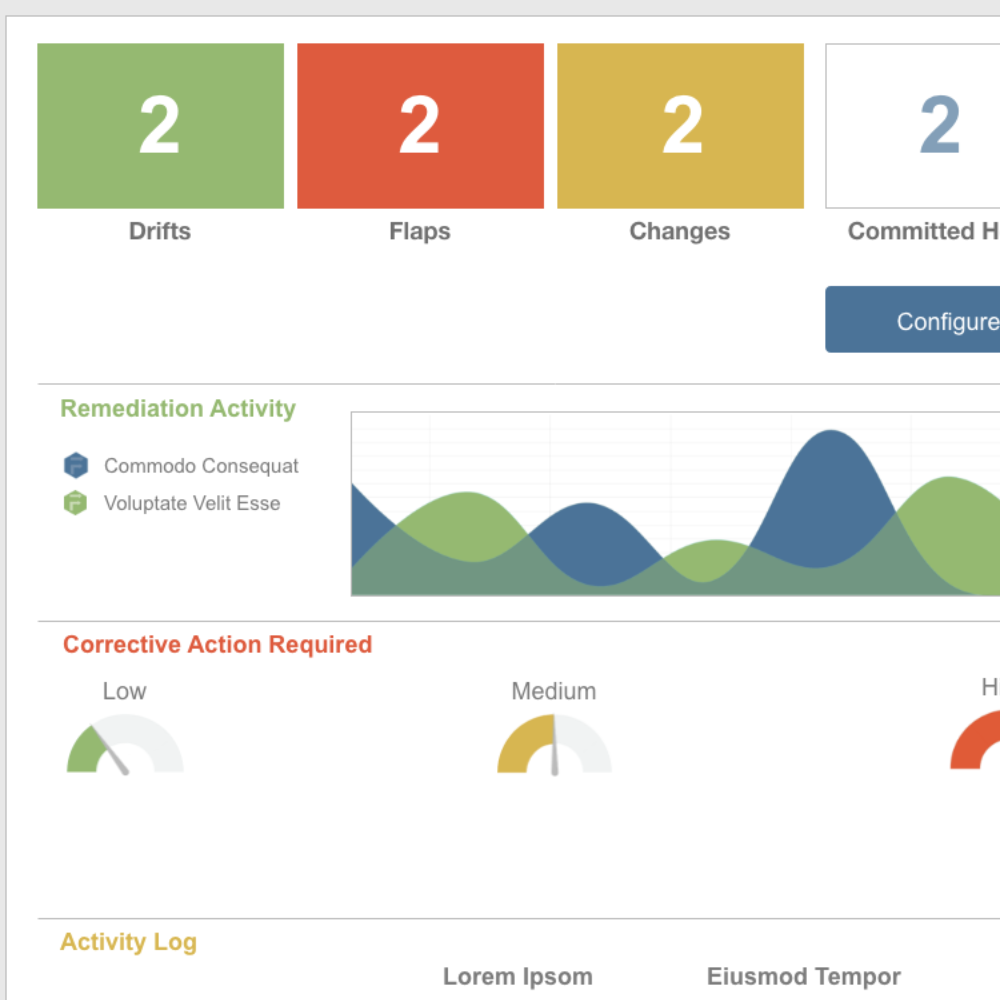 ---